3rd International Conference on Uncertainty in Mechanical Engineering
At ICUME, the participants will discuss methods and technologies to describe, evaluate and control uncertainty in mechanical engineering applications. International scholars and specialists will come together to provide a broad forum to discuss the description, evaluation, avoidance, elimination of and adaptation to uncertainty.
It is the aim to control uncertainty throughout the system's complete lifetime in planning, development, production and usage of mechanical structures and systems. Engineers, mathematicians, legal experts and other areas of expertise working in uncertainty evaluation exchange latest research results and application of uncertainty control.
See also flyer (wird in neuem Tab geöffnet) .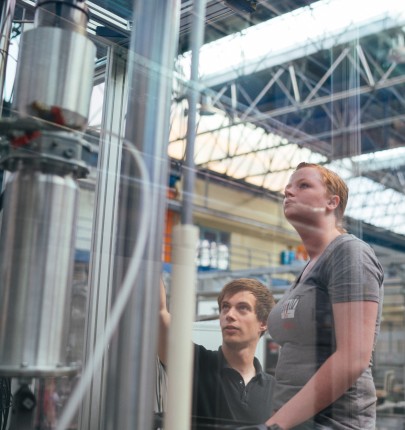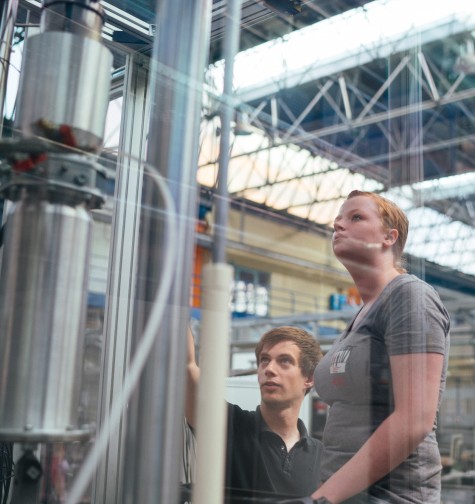 In addition to the main session on Uncertainty in Mechanical Engineering, there will be sessions on special topics in the context of the conference.
Organizer: Prof. Melz / Dr. Platz
Mathematical models used for analytical calculation and numerical simulation support the early design stage of load bearing structural systems. These models are used to predict the dynamic behavior and to optimize design features. Early but adequate prediction minimizes uncertainty and increases reliability of the structure's performance later in the design process. This session focuses on identifying the models' adequate and suitable scope and complexity to allow, on the one hand, sufficient and easy implementation for first dynamic assessments and, on the other hand, to allow the prediction of the dynamic behavior with a high level of confidence by utilizing non-deterministic uncertainty quantification methods.
Organizer: Prof. Groche
Does the manufacturing industry experience a radical change? Future production processes and machines will become more intelligent and flexible to ensure product quality under uncertain production conditions. Following areas of action will be presented and discussed in this session:

Sensory monitoring systems form the basis for determining the actual product properties.
Models and observers allow the determination of product properties that are not directly measurable.
Controls derive actions and adapt subsequent production steps based on the collected information.
Actuators are crucial for adapting production processes, either on the tool or machine side.
Organizer: Prof. Kirchner / Dr. Kloberdanz
Today a broad range of intelligent components with integrated sensor and actuator functions are available. These form the basis for the development of systems that maintain a minimum function even in the case of unexpected threats or disruption and avoid dangerous situations. The session addresses engineering design processes and related products with emphasis on managing uncertainty on component to system level engineering design. Topics can cover all the range from sensor integration in a holistic framework emphasizing all product lifecycle instances up to the development methods to arrive at resilient engineering systems.
Organizer: Prof. Pfetsch / Prof. Ulbrich
Mathematical optimization allows to improve the efficiency of technical systems during the planning phase. However, often the data are uncertain. For instance, the data that are used for formulating the problem may not exactly be known, e.g. because of measurement errors. Moreover, the future use or demand of the system may not be known and needs to be estimated using forecasting. Such uncertainties may be handled already at the design phase using techniques from robust or stochastic optimization. This session therefore addresses optimization approaches that deal with uncertainty. In particular, this includes robust or stochastic optimization and both discrete and nonlinear optimization techniques may be used.
Organizer: Prof. Anderl / Prof. Pelz
Within this session, we focus on digitalization for mastering uncertainty in development, production and usage rather than on digitalization as an enabler for new business models or as a technology to increase productivity. Hence, the open question is how digitalization can be used in exploring nescience. In detail,
We are looking for examples, such as gaining information in the usage phase and feed the information back to the production phase.
We would like to discuss technologies, methods and necessary infrastructure for digitalization of the product life from raw materials, production and usage to recycling.
We would like to discuss how to feed back and feed forward information throughout product history.
We would like to discuss how digitalization is used to "learn" in the product life and helps to reduce nescience and uncertainty.
Organizer: Prof. Pfetsch / Dr. Altherr
Technical systems have traditionally been developed for a given design point, e.g., a structure should be able to withstand a given load. In the last decades, however, researchers have realized that uncertainty is part of any application and cannot be disregarded during the design phase. A strategy to deal with uncertainty that has received increasing attention in recent years and in various disciplines is resilience: Resilient systems are able to respond and adapt to external disruptions and can even cope with complete failures of single components. This session presents methods and technologies for the design of resilient systems, in particular, combining mathematical optimization and engineering techniques.
Organizer: Prof. Groche / Prof. Wendt
How will the society of the future answer the question of responsibility for autonomous systems? What potential problems should the developers of autonomous systems and legal experts foresee? Participants will be able to discuss the requirements and technical challenges of legal regulations with representatives from the fields of justice, quality management and various fields of engineering. The discussion will be centered on a case study (set in manufacturing industry) which will translate abstract concepts into concrete examples. The objective is to eliminate legal uncertainty arising from the complexity of autonomous systems and our allegedly outdated legal systems.
Organizer: Prof. Abele
In production processes uncertainty has a great impact on product quality as well as production costs. Especially in high precision machining processes the control of uncertainty is an important key to ensure and even enlarge the product lifetime. These machining processes are often carried out in the final stages of the overall production process. Any variances or failed tolerances due to uncertainty lead to waste of product respectively – if this has not been recognized by the quality assurance – to a failure during the life cycle. Therefore, methods to describe, investigate and control uncertainty in production processes are the key to raise the process reliability.
Organizer: Prof. Kohler
Any design of complex technical systems by engineers nowadays is based on some sort of mathematical model of the technical system. Such models are never able to describe the reality perfectly, therefore their analysis has to take into account some kind of uncertainty. This uncertainty might occur, e.g., because some of the parameters of the model are not exactly known, because of the use of an imperfect mathematical model of the technical system during the design process which does not really describe all aspects of the underlying technical system, or because of lack of knowledge about future use. A good quantification of the uncertainty of the system is essential in order to avoid oversizing and to conserve resources. It can be achieved using either stochastic methods or non-probabilistic methods like interval and fuzzy analysis. The purpose of this section is to present recent results in these areas.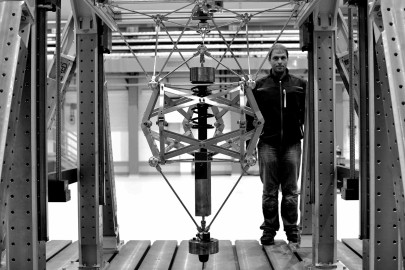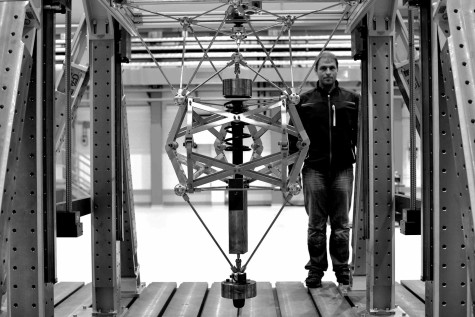 ICUME 2018 is a single or parallel session conference where all presented papers will have been peer reviewed. The conference proceedings will be published in full text in a periodical on www.scientific.net by Trans Tech Publications Ltd.
Participants are kindly invited to submit an abstract in English. After a review of these abstracts qualified participants are asked to submit a full paper. The papers must have at least 6 pages and should not exceed 14 pages. The submitted papers are subject to a full peer review process. All deadlines are listed in the next paragraph.
One author of the accepted paper must register and present the paper at the conference. We kindly ask you to submit your abstract online.
If you have been accepted for a paper submission, please submit this paper on the website of our publisher. You will be notified after the review process.
| | |
| --- | --- |
| Extended Abstract Submission | January 15, 2018 |
| Full Paper Submission | April 30, 2018 |
| Reviewed Papers | June 15, 2018 |
| Final Paper Submission | July 15, 2018 |
| Conference | November 15 – 16, 2018 |
| | |
| --- | --- |
| Regular | 500,- € |
| Day pass | 300,- € |
| Student | 50,- € |
The fee includes a printed copy of the conference proceedings and participation at the conference dinner.
For further information please contact Mr Philipp Leise, +49 6151 16-27105, Head of Organization.